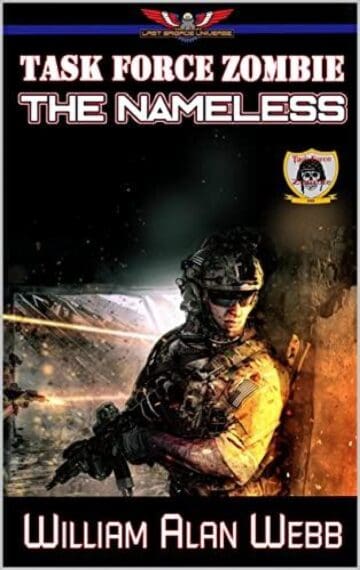 $2.99
Buy Now!
Read A Sample
See The Reviews
See The Full Series
Available in:

Kindle, Kindle Unlimited, Hardcopy

Published:

December 19, 2019
When nobody else can do the job, it's Zombie time.
The world thinks they are dead. America's enemies wish it was true.
They are the rough men and women ready to commit violence on our behalf. They are the Nameless members of Task Force Zombie.
America's enemies in the War on Terror don't respect borders and don't play by any rules. The SEALs, Delta Force, MARSOC, and USAF Special Operations Command comprise our front line against those who want to spill the blood of the innocent. But after the Benghazi Embassy attack, a notorious Austrian arms dealer who sold the terrorists American Stingers takes refuge in Egypt and there is nothing the U.S. military can do about it. Sending in conventional special forces would be an act of war.
That's when they get the call. Somebody high up in the American government wants that Austrian arms dealer dead, to cover up their own complicity in the sale of the Stingers. Whoever it is wants the Zombies to kill him… but never to make it home again.
The first prequel to The Last Brigade features the origins of Green Ghost, Vapor, Claw, Wingnut, and all of the other Zombies of those books… including Adder.