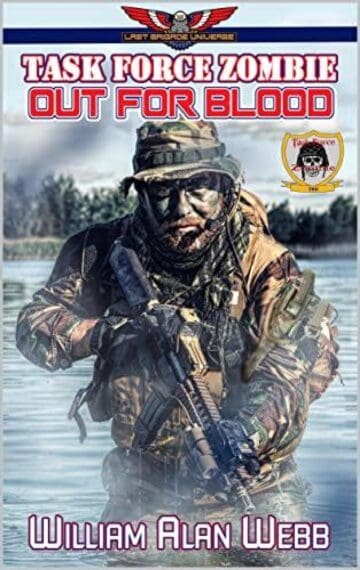 $3.99
Buy Now
Read A Sample
See The Reviews
See The Full Series
Available in:

Kindle, Kindle Unlimited, Print

Pages:

110

Published:

May 24, 2022
America's cruelest enemies reside within, and Task Force Zombie is in their sights.
They are America's first Death Ops team, sacrificing everything to shield their country from danger. But after a 'Succeed-or-Die' mission into Egypt to kill an Austrian arms dealer, the man who sold Stinger missiles to the terrorists who attacked the US Embassy in Benghazi, the Nameless men and women of Task Force Zombie finds themselves next on their own government's hit list.
Corrupt officials want them dead to cover up their own involvement in facilitating the sale of the Stingers, and what better way to cover up their crimes than to send Task Force Zombie on a suicide mission…into Iran. What those officials didn't understand was that highly trained, disciplined and motivated men and women aren't so easy to kill.
Led by the taciturn man known only as Green Ghost, the Zombies must either betray their oath, refuse orders, or face near-certain death. The one thing working in their favor is the patronage of their founder…Lt. General Nicholas T. Angriff.